Well maintained and true to the original look of the RX-7 FD3S pinnacle, the Japan Domestic Market-only "Series 8" facelift (1999 – 2002).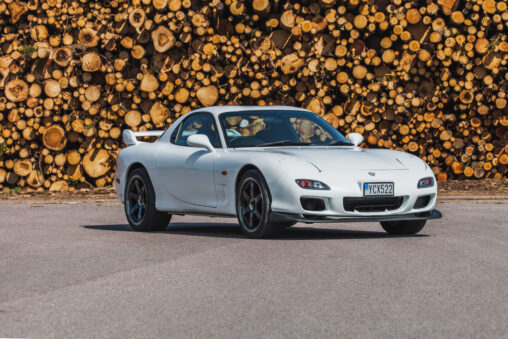 Live your JDM-dream and keep it like it is, with no hassle: Just fuel up, do regular servicing and enjoy the authentic factory joy to drive a RX-7 like it was  delivered from factory; for many many miles and years of  pleasant memories.

Very good history from Japan and has been kept stock in engine and chassis = Reliable and will strongly maintain collectors value. 

This car is perfect for: Anyone who appreciates Mazda and the Rotary-engine at the peak of the JDM-era. The elusive Series 8 was more then just a common facelift, with new timeless and robust quality upgrades all around in engine, interior, ABS-system and exterior among many things.
Production year/month: 1999/April
History: One owner in Sweden since import (imported by Superior Imports AB, auction sheet with no accident history, Grade 3.5/B condition).
Mileage (km/miles): <12 500km
Engine: 13B-REW Twin-Turbo
Transmission: F5 manual from factory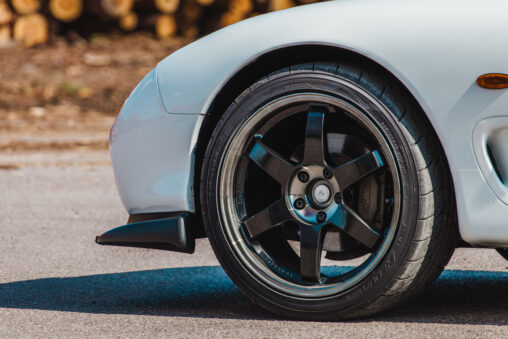 Body/Exterior: Very few dents and scratches. Repainted from factor silver to white pearl in Japan. Extensive detailing and coat protection applied in Sweden by world class professional. Rear and front bumper "splitter details" are near brand new Mazda OEM Series 8. No rust, spotless underneath. Front headlights rebuilt for Swedish roads and care-free annual inspection.

Engine: No modifications or raised boost since factory. Compression test with good results recently. 3" Stainless-steel cat-back exhaust (KAKIMOTO – Made in Japan) together with a BLITZ air filter; for a very raw, enjoyable but not annoying pure Rotary sound. Lots of regular service in oils, fluids and spark plugs. Intake manifold/Turbo-system vaccum hoses serviced and changed for new. All work done by Gzon Tuning.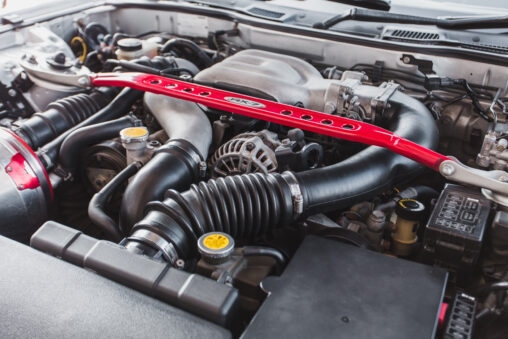 Drivetrain/suspension: Bilstein suspension all around. Recent wheel alignment, sporty "country road setup" by Gzon Tuning. 

Interior: Aftermarket Nardi steering wheel. Aftermarket understated Kenwood stereo. Otherwise stock and complete interior with all carpets and no damaged details except for small belt handle (on drivers seat).

Wheels/Brakes: Near new VOLK TE37SL (18×9.0J ET45 5×114.3 + 18x10J ET40 5×114.3). Low mileage near new Yokohama Advan AD08R ultra performance street tires. New brake pads on all axles. 

Other: Will be delivered with fresh car inspection (Bilprovningen). Also with 1-year of paid Road Tax. 

PRICE: 35 000 Euro (+2000 with Volk Wheel & Yokohama tire setup).
Financing at additional cost available. Please contact us to discuss wheel options. 
Open for trades or other negotiation with serious customers, but please respect this is a cash price offer.