Ride in comfort and style, enjoy the legendary 2JZ-GTE Twin-Turbo engine from Toyota Supra in a much more affordable and surprisingly sporty luxury saloon-chassis.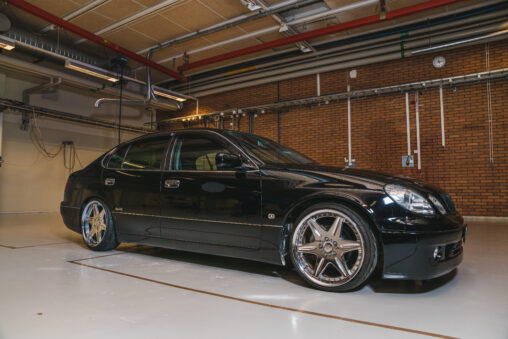 The Toyota Aristo was always a forgotten model outside of Japan, but is despite its automatic gearbox and luxury saloon weight; surprisingly agile and fun to drive.
We are happy to offer a very complete and authentic "JDM-VIP" car that has been extensively serviced and checked at an attractive price. 

This car is perfect for: As the Supra continues to become unattainable and even NA-models getting expensive, the prices of the only other car to ever have the 2JZ-GTE from factory keep rising as well. 

This Toyota Aristo has some slight wear and tear, but oozes the spirit of Japanse eclectic tuning/styling. Mechanically it will be reliable as any premium Toyota and will for sure put a smile on your face every time you attend a car meet.
Surprising amounts of grunt & power when feeling the sequential twin-turbos work their way up the rev range, and as people hear it and except to see a Supra…  is a nice bonus!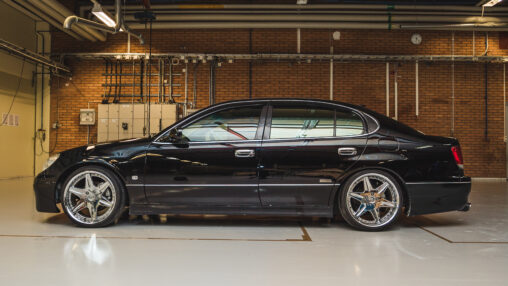 Production year/month: 1998/March
History: Purchased in Sweden, several previous owners, private import from Japan (no history).
Mileage (km/miles): <18 9000km
Engine: 2JZ-GTE VVTi Twin-turbo
Transmission: A4 automatic
Body/Exterior: Repainted metallic black in Sweden (good result, but not professional grade repaint). Complete very rare JOB Design bodykit (front, sides and rear- Made in Japan). Front has been repaired, repainted and strengthened by ADHD Garage in Piteå. Free from serious dents, some scratches and extra work on front body parts fitment advised to look perfect. Overall good condition for daily driver. Aftermarket front and rear lights. No rust. 

Engine: Mainly stock. Factory boost. Compression test with good even results at purchase. Extensive service, fluids, air filter, many gaskets including valve cover seals changed. Fresh performance spark plugs. Turbos pull strong and gearbox shifts smoothly. Custom cat-back exhaust, rebuilt to pass Swedish inspection but still have the distinct 2JZ-GTE growl.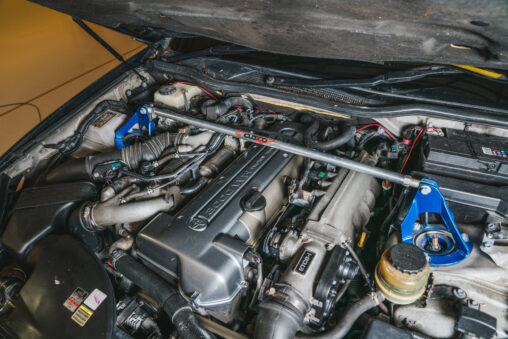 Drivetrain/suspension: Aftermarket coil-overs. Recent wheel alignment, street friendly but with flush style without shredding tires. CUSCO front strut-tower bar. HICAS delete aftermarket control arms. 

Interior: Aftermarket stereo and front seat DVD screens (currently not installed). VERTEX Edition and the much desired black leather interior with grey piping. Condition good for mileage. All factory carpets available and without any damage, except for small hole in driver door trim and some typical wear on middle armrest leather.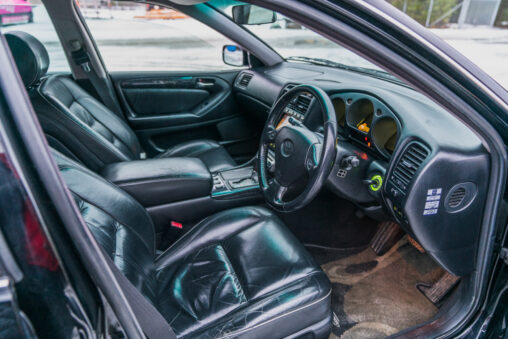 Wheels/Brakes: Work 19" Split wheels in chrome finish. Near new Yokohama ADVAN SP V105 performance tires (225/35R19 + 235/35R19).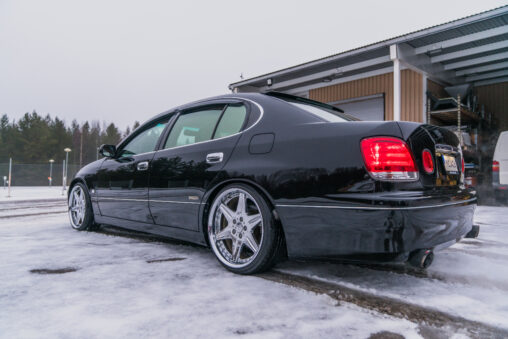 Other: Will be delivered with 1-year of paid Road Tax.

PRICE: 17 500 Euro
Financing at additional cost available. Open for trades or other negotiation with serious customers, but please respect this is a cash price offer.