Two quick mentions of cars that made some impact at FRANKFURT IAA EXPO 2011, the Cadillac Ciel and Ford Evos concept- showing that there is an even playingfield and the americans are far from behind when it comes to the thinking for the future.
We already did the "100 SECONDS OF…" VIDEO of the Ciel and we also got the Ford Evos coming, both do sooo well in live media then i pictures; but this mini-gallery by Martin BILBILDER.SE Persson is still good enough for a minute of your time. 🙂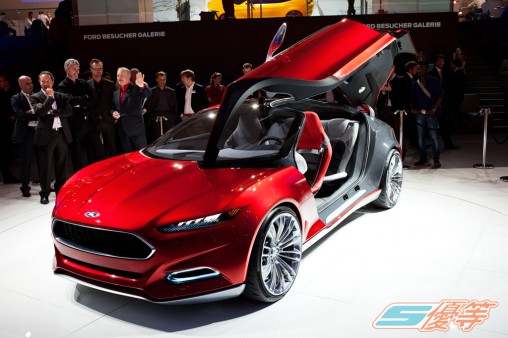 (Ford has been doing well in recent years, but never achieved anything thats considered "spicy" enough for more hardcore enthusiasts as ourselves to sink our teeth in. I still consider this concept a very clean rather then wild one at first glance, but looking closer you got a lot of things to enjoy in every aspect of it. Can we say it could be one of the most balanced and in a whole most "well made" concepts of the expo?)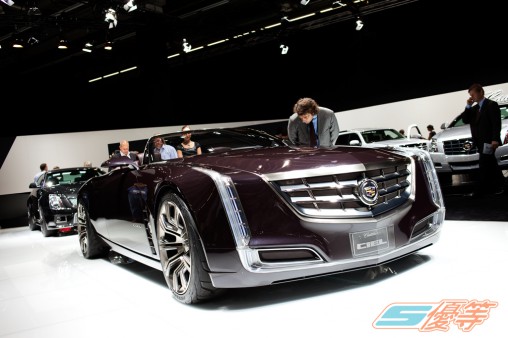 (Call me a nerd here, but I think even more could have been achieved here with an even more agressive sort of stance of the wheels. Iam not talking about doing a proper "Hellaflush" look, but the Ciel has every single bit of potential needed to be the absolute overlord of all VIP-cars if it really wanted. How are you guys feeling the colour BTW?)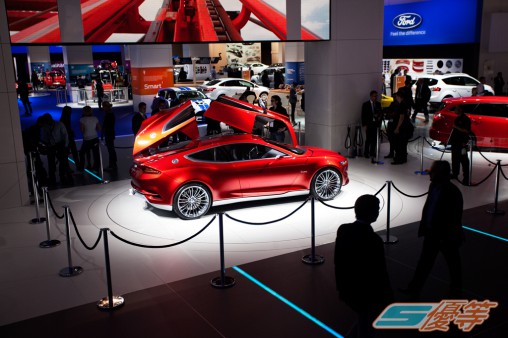 (I cant confirm this, but could it be the worlds first "dual gull-wing" doors ever…? And the fact that such a ridiculous and unnecessary idea is pulled of in 100% fashion is… ace work by the design team! Gotto love those wheels which could also compete for the "best of" in that category at the expo, and lets also mention the colour which was one of the more vibrant candy/pearl paintjobs I have ever seen in my life!)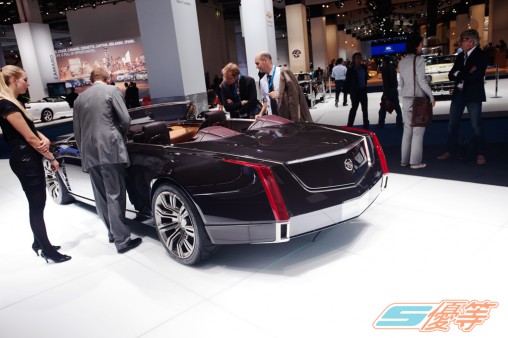 (And the highlight of the car with a former dreamcar of mine *in MUCH younger days* giving inspiration to the rear of the Ciel —> Cadillac Eldorado. It never crossed my mind that this colossus was actually a true convertible, which is quite exclusive for any concept. So much retro going on though, everything from the brown/reddish interior to the "controlled vulgarity" of this car takes back fond memories of the 50-60's…)
This was just a quicke,  but we did say that no corner of the FRANKFURT MOTOR SHOW would be left unturned by us. Right…?
…no, we actually didnt say that but still hope you like the variation of cars we've offered you so far. Think we are two thirds down the road in released material = much more to come! 😎
Expect to  be taken back in time in the best possible way with Cadillac Ciel concept which was one of the most "genuine" design studies revealed at the FRANKFURT IAA 2011 MOTOR SHOW.
By "genuine" I mean that it wasnt some posh attempt into pleasing everyone or trying to be something your brand is not, instead its what concepts is all about- giving some "haute couture" of the most extreme things people relate to your brand; and also a bit of history put in it. Rating this as one of the best cars of the expo, enjoy:
VIMEO:
Frankfurt IAA Auto Expo 2011 – 100 seconds of Cadillac Ciel from Superior Media on Vimeo.
YOUTUBE:
httpv://www.youtube.com/watch?v=FCLq6KixKiw
We wish all automakers refused to follow trends and feel ashamed of their heritage, but maybe this is a unique case when it comes to Cadillac as a brand? We like it, bigtime…
Feel free to give us your own humble opinions on this Cadillac Ciel concept, and to see more "100 seconds of…" clips we got ALL OF THEM HERE (BOOKMARK!).