We are off to a really good start when it comes to pictures and video from the Tokyo Auto Salon 2012 which opened for business/press just a very few hours ago.
On location we have Seiji @ REVOLT-IS who has been taking pics right from the get-go, and even managed to sneak in a few short videoclips (hosted on OUR FACEBOOK!).
Clearly, this is just like SEMA a while back focused a lot on the Nissan GT-R which has been the primary tuning base for most big brands. In this gallery you can see them all, from Top Secret, Trust / GReddy and there is now something new to fear in the Time Attack circus with a brand new "Cyber GT-R":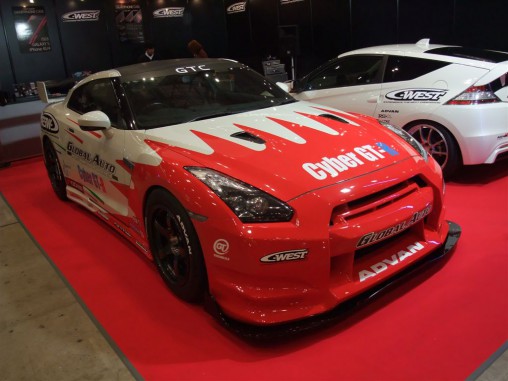 Since we all know the original "Cyber EVO" was longtime trading first places with the HKS Evo VI for many years, we can only imagine what this beast will have to offer.
Concluding the whole GT-R talk we would like to share one of Seijis videoclips, where he gets up close to the Greddy x BenSopra widebody GT-R which will definately be one of the most talked about cars of the expo:

As you can clearly see, this cars motto must be "no mercy" with its extreme forms to primarily do battle on the circuit. This season looks hot right from day 1 when it comes to Time Attack battles…
We will continue the coverage on OUR FACEBOOK PAGE where all the short clips will be hosted as well.
Dont miss Seijis own REVOLT-IS group where he also puts out some on the fly photos covering the center of the JDM-world in one weekend!