After a long and much needed break after an intense summer, the movie production team is back; and the next project we will work with full dedication with is the Gatebil Mantorp is "all in" movie!
This will be a truly insane journey as we had among the best Gatebil Circus drivers (Driftmonkey, Team Raidopower, Alm brothers, Limmet DrifTeam & more!) on the track alone- with plenty of our cameras to catch the action!
You can read a lot more about our extensive coverage of GATEBIL MANTORP 2011 HERE. You get all the videos and SUPERIOR SELECTED GALLERIES gathered there, for the ultimate media outlet when it comes to Gatebil in Sweden…
Remember we are still novices in this, and are extremely thankful for all the support & opinions we've gotten so far. Hope you will continue to motivate us, you can do that by joining all of us at OUR FACEBOOK (CLICK!).
Please share the Vimeo-link (http://vimeo.com/33357982) of this movie in all your social circles, we promise its the ultimate racingfuel so we can do a GREAT finished production!
After taking a day off to heal the wounds after a night out, we bring you Ronnys  (http://www.facebook.com/JAMedia.nu) pictures from Gatebil Rudskogen. This is the final part although the sneaky guy did deliver one more which we will publish in the future as a "bonus". 😉
This part is all about action from the track and we really think there is no point to explain what we already know about what type of driving is done at the Gatebil events = reckless and with no mercy to the cars at all!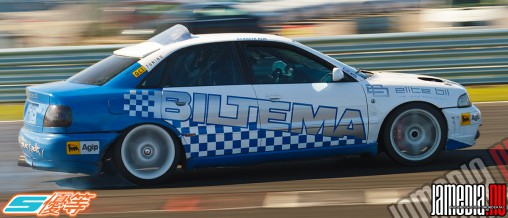 (The Alm brothers are well known "Gatebil heroes" and bring something quite unique to the world of powerdrifting since they do it with permanent 4WD instead of the usual. And yes, like you can figure it out it means twice as much smoke as well- and at the same time twice as entertaining to watch!)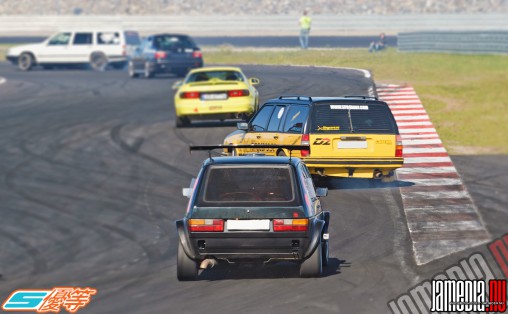 (And here is a typical view on how it can look at a busy moment in a turn at Rudskogen track. The anarchy that happens when you put so many extreme cars out at the same time is a sight to behold, but somehow there is a sense of awereness from everyone which makes it less chaotic then it should.)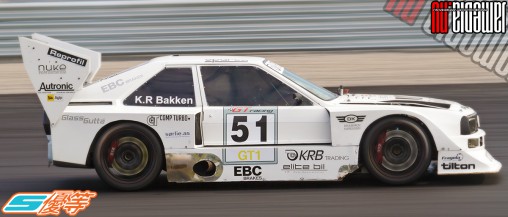 (Kai Roger Bakken is also a big name with his Audi S1 replica that totally mad races in the "Extreme series" and rarely finishes outside the Top 3. His healthy rivalery with TS-Racing and their Audi A3 is something to always look closer at, these guys never dissapoint when it comes to giving 100% to even but a 0,001 of a second = fearless and sickly entertaining!)

(Its quite possible the biggest draw to these events is that you get a enormously twised variety of cars being ran. Here we got a newrer generation BMW M3 which is treated just like any "hacky" JDM-driftcar. Respect!)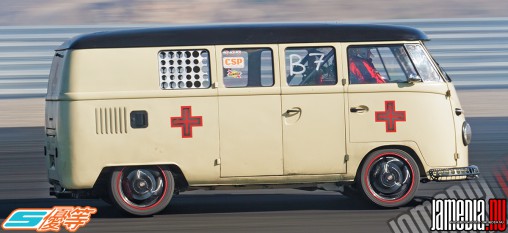 (…and did we need to remind you about that twisted variety of cars running at Gatebil again?)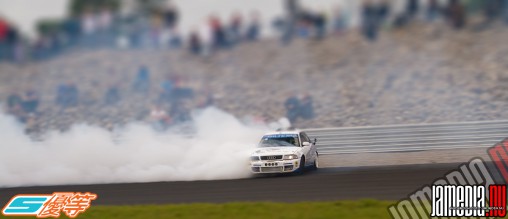 (This is how we started this gallery, and a suitable ending would be Kenneth Alm showing what I meant with that they truly make powerdrifing twice as entertaining with their 4WD madness. Hearing rumors about the S2 from them being for sale, so if you want to be a Gatebil Hero without spending endless amounts of time building the right car… ask at their FACEBOOK about it?)
And there we go? We are always greatfull for the awesome work all our SUPERIOR SELECTED photographers do for us and hope you enjoy it just as much. Show your appreciation by liking Ronnys FACEBOOK as well, everyone likes a "like". 😉
Still plenty of material from FRANKFURT IAA 2011 to be released as soon as we can.
We are embracing autumn and going to work more with the video we got saved up after a long season; superlong checklist of what we have will be released in early October- going to be a busy winter! 😀
Since we are right in the middle of posting SELECTED GALLERIES from Gatebil Rudskogen, the timing for a new movie made by our friend NEFFI PHOTOGRAPHY called "The Gatebil experience" just couldn't be better.
This Danish dude was actually doing the first Gatebil Rudskogen event this season on our account as a spontaneous thing, and with his just recent trip there added- he is now all set to give it his first go making a production out of it.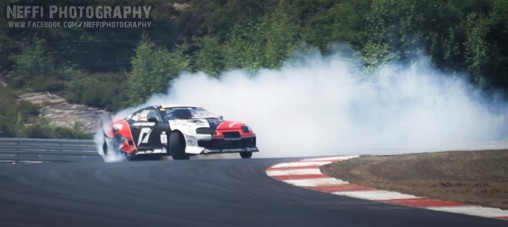 He just released this smooth trailer of his coming video, and it has some really good footage (among my favourites, when Fredric Aasbo blows his tire, above):
The Gatebil Experience | Teaser | Neffi Photography from Neffi Photography on Vimeo.
Looking at his previous work, which has a lot of Scandinavian Drift Series in his portfolio, I think we can expect a really solid movie- and we are loving how more and more really talented photographers and filmmakers are putting the spotlight on the scene we got here in Scandinavia:
Scandinavian Drift round 2 from Neffi Photography on Vimeo.
Since he has already achieved his goal of "1000 likes" on HIS FACEBOOK PAGE I think we can do our best to reach 2000  of them in a hurry, dont you think? 😉
We'll be sure to post his finished movie as soon as its completed as well, but hope you will just like us make him feel welcome to the online Superior-family of partners as our #1 guy in Denmark.
Thanks to Ronny @ JAMedia.nu who was the person who formally introduced us to him, some sick combo and talent we got going here…!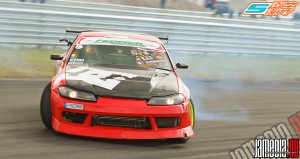 Cutting all the silky smooth material from FRANKFURT IAA 2011 EXPO we are offering you a bunch of Gatebil Rudskogen action that our SUPERIOR SELECTED photographer Ronny @ JAMedia shot a few weeks ago.
This isnt the big one when it comes to Gatebil events, but with all the new upgrades the Rudskogen track has gotten recently; it seemed to attract a damn solid bunch of nutty cars as usual anyway!
This is the first of three parts that will give you m0ar craving to visit any Gatebil event next year- first out is a little composed special with JDM-only cars showing which nation is the "king of the hill" when it comes to reckless powerdrifting!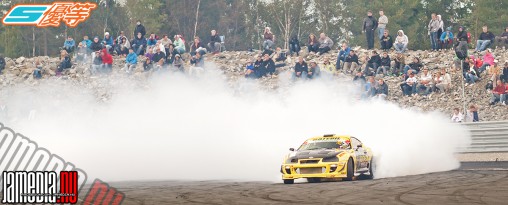 (I'll tell you right away, if you are allergic to the JZA80 Toyota Supra you better stay away from the gallery, as its loaded with more of this "eternal flagship of Toyota" then whipped cream is filled with um… cream? Anyway, one that is a notch or twelve above the rest is the Team Yellow car which was originally built by JUN Auto in Japan. I don't want to take credit away from the driver which I know is really skilled, but there is something else about that car that makes the angles, control and lots of extra smoke it dishes out seem logical = expensive and carefully selected JDM-parts!)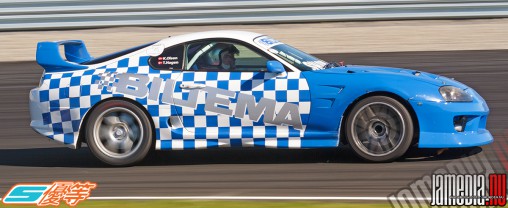 (Biltema (translated to "car theme") is a low cost huge chain of stores selling autoparts in Scandinavia. I have noticed they are getting involved more and more in events like Gatebil, and I would be stupid to hate down on anyone not liking that. Far from what the above Jun built Supra is understated with; any sponsor is a good sponsor if it helps you run your car at the insane way real Gatebil-drifters do. Get my drift here (pun intended and damn lame!).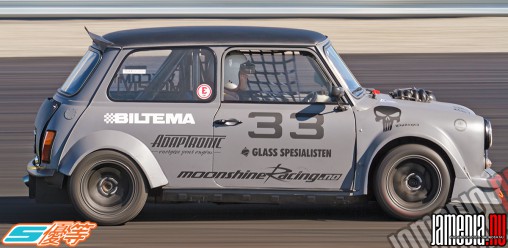 (Before you say this is a mistake well above the countless brainfarts I do in the "100 SECONDS OF.." VIDEOCLIPS I do know this car is not JDM. But guess what? Take a look just above the hood. Look closer… Hmm… Yes! That is a Rotary 13B-REW engine with its intake sticking out! I even know its an updated "Series 8" full engine swap meaning this car with full boost-up has just below 400HP of Mazda powah to it. We like!)

(If Iam not entirely mistaken, we got the DTS Systems Supra chasing the old Driftmonkey Soarer here in a clash between two favourites of ours. If you look at our GATEBIL MANTORP 2011 MOVIE you will know why, where especially this red Supra did a hell of a job entertaining us to the extreme. If anyone knows the driver, please tell him to get in touch with us as we are big fans of this car- same goes for the Soarer!)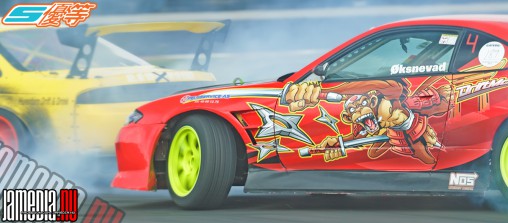 (Another team we are very fond of and always try to find ways of mentioning due to their sheer awesomeness is DriftMonkey! Maybe this pic doesn't leave more then a bunch of stuff for the imagination to figure out, but at least you get a clear shot of Öksnesvads Silvia S15 livery on the side of the car- the always rabid little apes do set the tone of the teams driving style overall!)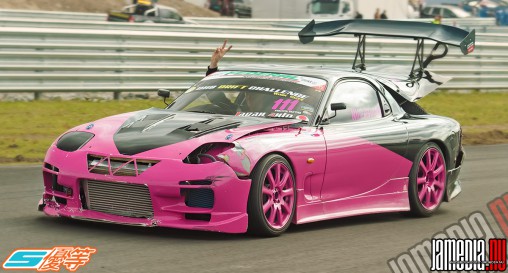 (Recipe: Take one RX-7 FD3S, put a wild colour on it together with an "quickly mashed up" body kit and then drift the living f*ck out of it and… you get this sort of result! Always nice to see the Mazdas represent, and we dont care if its a "semi-driftmissile" because its still cooler then 90% other cars out there!)
A real butt-kicker of a SELECTED GALLERY to start things off with, but the other two have  alot to them as well which Iam sure you will like. And using that word again, please do LIKE OUR FACEBOOK to see lots of random pictures and video showing up there, although its a priority to always check in with the Superior-blog here to know whazzap! 🙂
Dont forget to salute the guy who took these pics for us, find Ronnys JAMEDIA FANPAGE and "like" that as well. Geez, it really hurts my wrists asking for you to "like" and "like" and "like" again but…
…It encourages us to keep doing our thing so, big thanks in advance!
In all the madness and almost forced blogging of FRANKFURT IAA 2011 we may suddenly look like a whole different blog, but don't worry because Ronny @ JAMedia.nu was at Gatebil Rudskogen a few weeks ago and we got a mad amount of pics to blog about!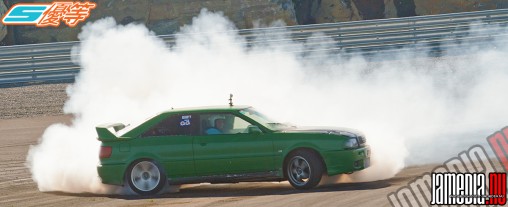 This was the Gatebil events season finale, and not as big as the "main event" in the middle of the summer, but still plenty of action from this event. Best of all is that it gives a nice coooold beer sort of feeling after drinking posh wine with the Frankfurt material!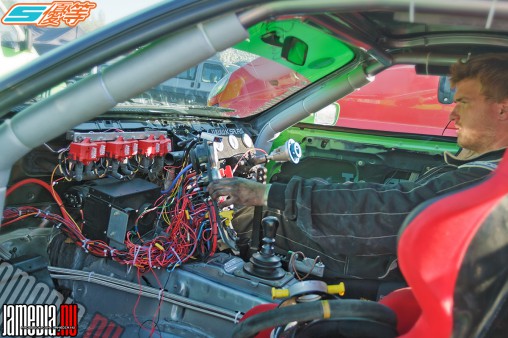 So what you can expect is a lot of the different Power drifting and all the semi-pro teams we are used to seeing there (DriftMonkey, Team Yellow and the Alm Bros) and also a touch of always surprising and crazy builds that always show up there.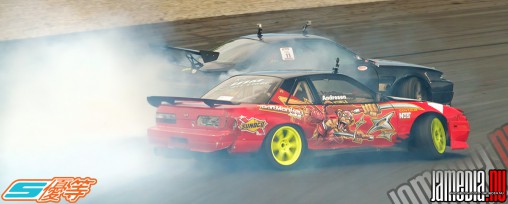 If you arn't sure what Gatebil is all about, just watch our epic movie from GATEBIL MANTORP 2011 and you'll be right in the hot seat again!
Superior Media – Gatebil Festival @ Mantorp Park 2011 from Superior Media on Vimeo.
(If you haven't spread this movie yet… please do, it was our by far our biggest production of this summer. So we appreciate if you help us reaching out to people with it!)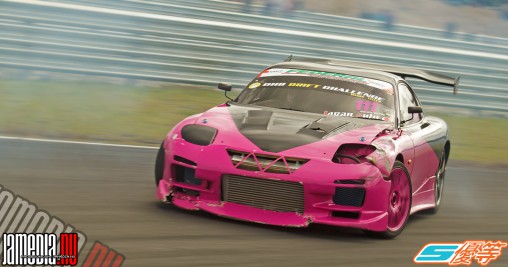 Anyway, among all the goodness that will continue to come at you like an avalanche with Frankfurt IAA 2011 material, we will also have a few of these nice SUPERIOR SELECTED galleries Ronny @ JAMedia.nu has provided us with. So its stacking up to be a furtherly enjoyable week for any type of auto enthusiast here in the Superior blog! 🙂
Dont forget to ADD US ON FACEBOOK to keep up in a simple fashion, Iam sure Ronny would like if you checked out JAMEDIAS FACEBOOK as well- he knows his sh*t when it comes to action!
Mera bilder från Gatebil Rudskogen av våran SELECTED FOTOGRAF på plats som är Oskar @ TJOFS MEDIA. Fick ett litet galleri igår, och här kommer ett ännu mindre men ändå uppfriskande en söndags-kväll då de flesta ändå inte räknat med mer än lite slött TV-tittande…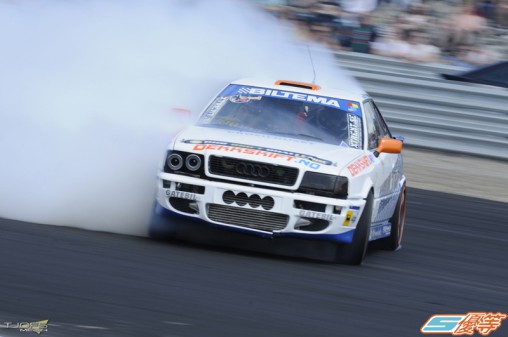 Tyvärr varit en helvetisk dag här på kontoret, med alldeles för många småsaker som kör ihop sig nu i semestertider. Vi gör vårat bästa här, men kommer bli ett avbrott en vecka framåt snart. Men tills dess under tiden får ni säkert njuta av inte bara ett galleri från Oskar här i bloggen.
Däremot får ni gärna ställa frågor genom att kommentera nedan så tror jag säkerligen Oskar eller någon annan kan fylla i, visst känner ni igen mycket profiler från GATEBIL MANTORP? 🙂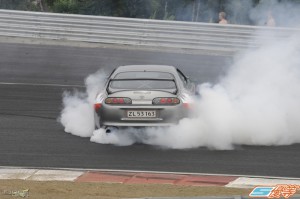 En glad överraskning för er alla, som precis som jag inte kunde vara på Gatebil Rudskogen nu i helgen- är att vi på SUPERIOR SELECTED har Oskar @ TJOFS MEDIA där för att fota åt oss.
Detta går inte jämföra med den enorma satsning vi hade på GATEBIL MANTORP (BOKMÄRK!) som ännu har roligt godis som kommer ut, och dessutom jobbas det hårt med våran storfilm från det eventet.
Men men, detta är mycket bättre än inget. Så vi kör på och sätter igång. Det har redan dykt upp ett tidigt galleri, som visar att vi missar alldeles för mycket kul just nu. Men vad göra, bara njuta av hans bilder som en tillfällig remedy och längta framåt Action Meet som är vårat nästa stora event…
Vill passa på och ge Oskar Karlsson som en hejdundrande klapp på ryggen över att han var enda fotograf som tog sin röv till förmodligen årets fetaste, galnaste och trippigaste (är det ens ett ord på svenska?) event detta år när alla andra var låsta. Well done kid!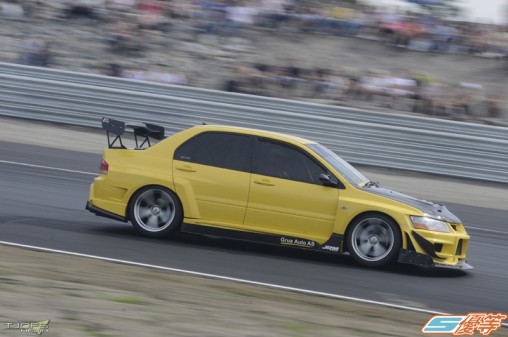 (Denna Mitsubishi Evo VII som en gång i tiden kom som ett halvfärdigt Time Attack bygge från Japan har sedan dess fått massor gjort hos våra vänner på JRM RACING. En bil som ska gå "allt eller inget" har sällan små ras, så det har varit ett par motgångar och långa stunder på verkstaden- men nu verkar detta norska monster vara på fötter igen och kommer säkerligen köra bra tider i "Extreme" serien…)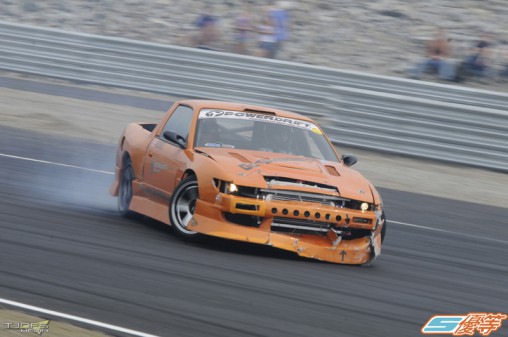 (En riktig "Drift missile" som denna Silvia pick-up ska ha battle scars och skador som i bästa fall är reparerade med ren vilja och inte mycket mer. Man märker att norrmännen i sin brist på att kunna regga JDM-importer ofta går mycket längre i hur de brukar sina bilar; och det är bara älska dom för det!)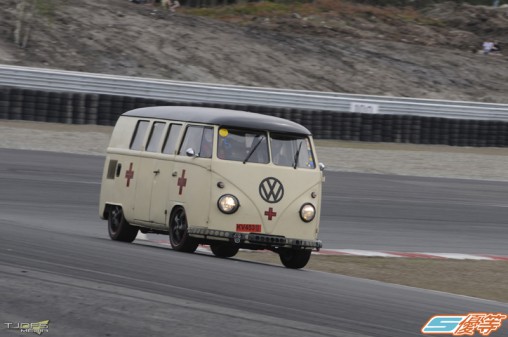 (Old schoool VW for the children bro'! Vette sjutton vad som skulle hända om man lyckades få upp denna på ställ dock, någon som vågar köra en "death watch" på hur lång tid det skulle ta innan den tippade över? Eller är man helt ute och cyklar nu…?)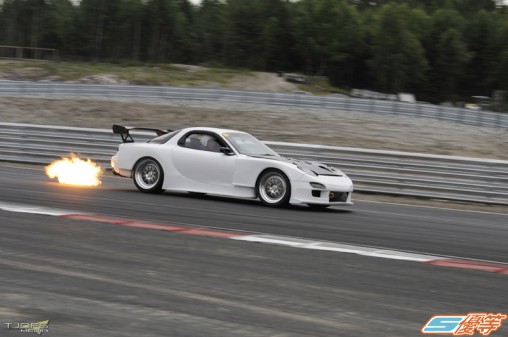 (En Mazda RX-7 med RE-Amemiyas riktiga GT-kit smakar riktigt gott, kan tänka mig han slängde av diffuser bak för att "gå brett" denna gång, annars är bilen nästan fulländad. En galet fet flamma gör det hela bara bättre, ge mig lite skymning så är det galleriets bästa bild.)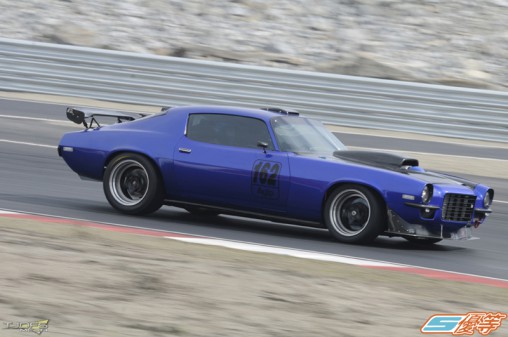 (Det riktigt roliga med Gatebil-events är vilken sjuk blandning av bilar det är. Allt från häckar som det trimmats skiten ur, till super-exotiska bilar i nyskick för flera miljoner kronor. Kul att få se lite gammel-jänk som det är tänkt att svänga med också. Har aldrig haft något emot US-bilar utan är nog mer påläst och större entusiast än många posörer, men säg mig; hur spännande är det när 99% av dom är gjorda för stripp och har relativt lika rececpt för det också?)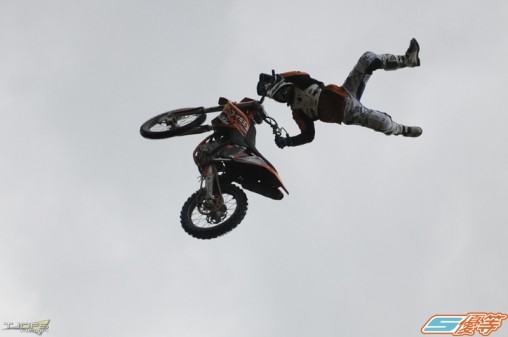 (Enda jag kan tänka på när jag ser den här bilden; är att jag varken vill 1. Byta plats med den som rattar (?!) crossen. 2. Vara den som fotar om tyngdlagen skulle bestämma sig för att säga sitt. 😉 )
Suveränt av Oskar att fixa dessa bilder, hyper-aktuellt dessutom. Han har ett par tusen (!) till där det säkerligen kommer leta upp sig ett par gallerier här i bloggen under morgondagen och kommande vecka. Men tycker vi alla säger GILLAR PÅ FACEBOOK över att någon went the distance och ordnade godis från Rudskogen. Tack än en gång!
Blir nog rätt lugnt i bloggen resten av denna lördag, men hoppas alla har en supertrevlig helg och får massor gjort; eller kopplar av ordentligt om det är samma cup of tea som man själv dricker! 🙂