We did save a real treat for you at the end, Aston Martin is one of the worlds best (all categories) car manufacturers- and you could tell why at FRANKFURT IAA 2011 with their big line-up of cars such as the Zagato concept which has blown the mind of any living man…
Martin BILBILBILDER.SE Persson who took these pictures and me both agreed that although hey did lack some imagination and all the vehicles were "crammed" into their stall; it was still a really impressive sight. For myself being a huge One-77 fan it was awesome to see one in reality. Shame the colour was a bit… dodgy? 😉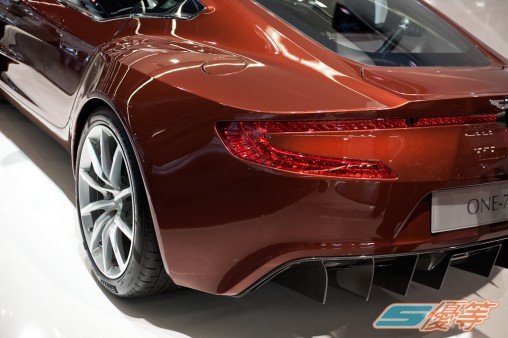 (Agree or disagree with me on this one…? Colour is more suited for a Hyundai trying to be hip more then one of the most awesome cars ever built IMO.)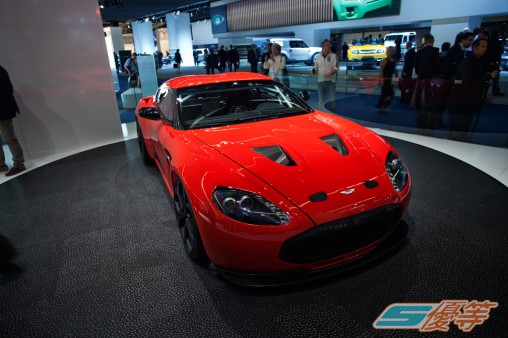 (Big problem here. You are a succesful billionaire and its friday night in Monaco, time to hit the casino and you open up your garage and face the two above cars… Which one would you choose?! Trust me, if I ever have problems like these the first thing I would do is to… blog about it for my trusty readers. 😉 )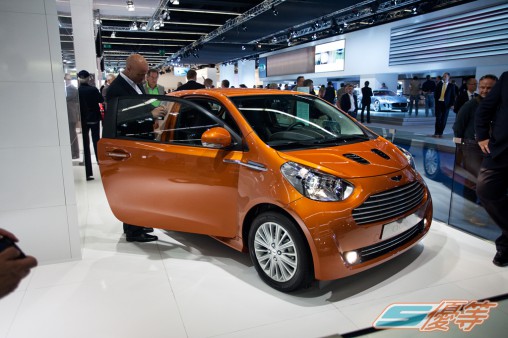 (But keeping it real, here is a car most of could afford if we dived into a huge mortgage situation per month. Its called The Cygnet and is without shame actually a Toyota IQ that Aston Martin has totally revamped in the exterior and interior. Me and buddy SIR_PIERRE had a discussion a while ago about the ~40 000 Euro pricetag which he thought was insanely high. I was of a different opinion, take a fully loaded brand new IQ and let a tuner half as good as Aston Martin totally revamp it; think the bill and result would be anywhere close…?)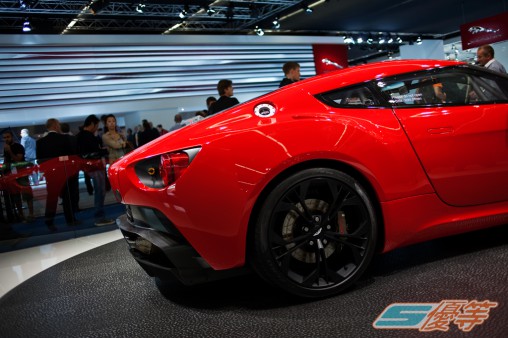 (Lets return to that problem of picking car again. I've decided. If the Zagato concept was parked with the rear facing me I would give it the nod. I think Martin found the cars perfect angle here, and all we can do is applaud him and most importantly Aston Martin + Italian designer Zagato for creating this masterpiece…)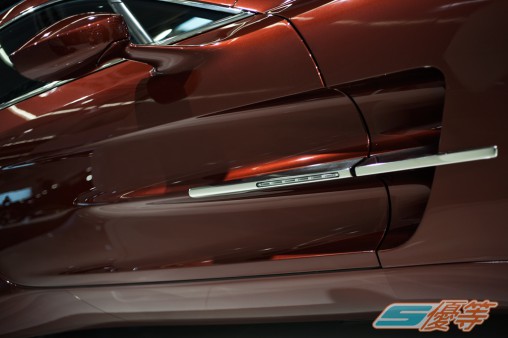 (Final pic is a symbol of my own stupid hindsight. While we were in Seventh heaven for a few days there, I really regret not giving some cars a personal closer look. I have always been such a huge Aston Martin fan and these cars need to be given a closer inspection to be fully appreciated. Home now and seeing these detail pics… I feel a bit sad not to have done that…)
Actually just two mini-galleries remaining from all the bulky stuff Martin got from the expo, and its a sense of pride but plenty of relief we've published everything on THIS IMPRESSIVE LINK. Hope you've had a good time, even if its been a bit one-sided when we usually do very well "mixing it up". 🙂
Dont miss all the VIDEOCLIPS HERE to really match up with the SELECTED GALLLERIES that have invaded the blog recently.
Its going to be one of the most pleasurable things yet in my life to review our "portfolio" and plan ahead for next season, many good things planned for 2012…
This isnt really our thing, but walking around the expo and seeing all these beautiful women with the equally gorgeous cars paired up made it tough not to take that "extra pic". We know that FRANKFURT IAA 2011 is not only the home of the best cars, but the best women to showcase them as well. And we intend to prove it now!
No need for any blogging here, you'll be the judge on what suited your taste and was worth spending a few extra seconds to look at. If you have to force an opinion out of me, I'll say there was an Italian domination on what was… prettiest. Not saying more then that, Martin "BILBILDER.SE" Perssons pictures will do the rest:
Alfa Romeo: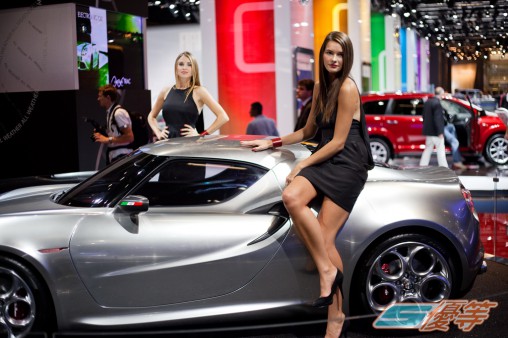 Maserati: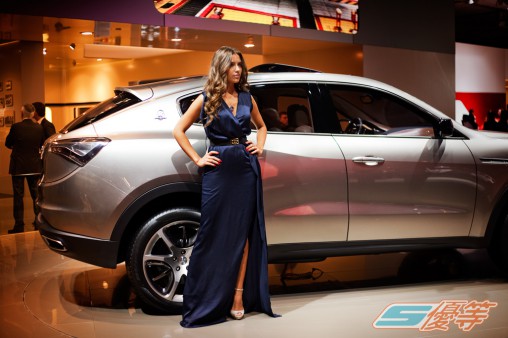 Lamborghini: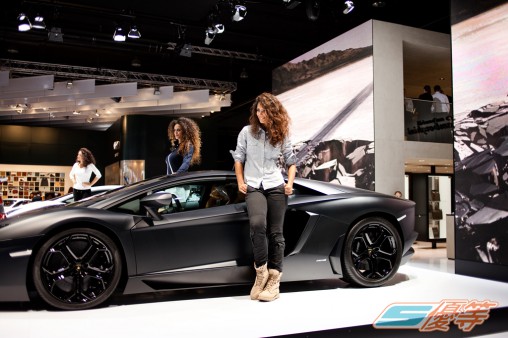 (I think in the end this is a pretty rare pic, as they were never dressed this casually during the expos more busier hours…?)
Abarth: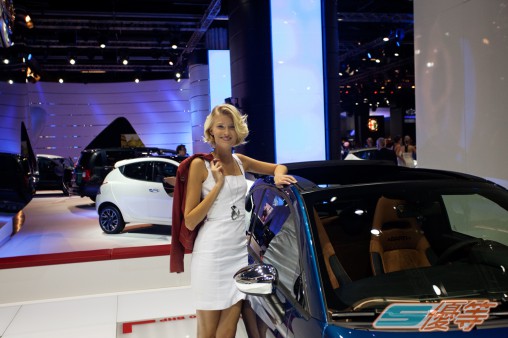 Alfa Romeo (again, for a damn good reason!):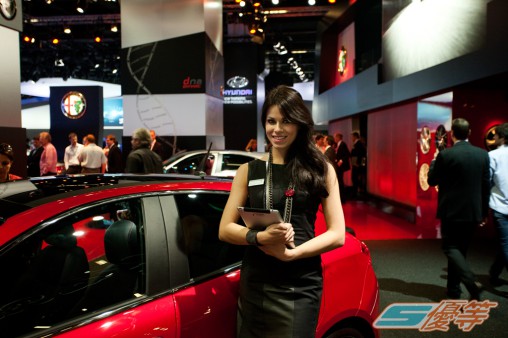 Skoda: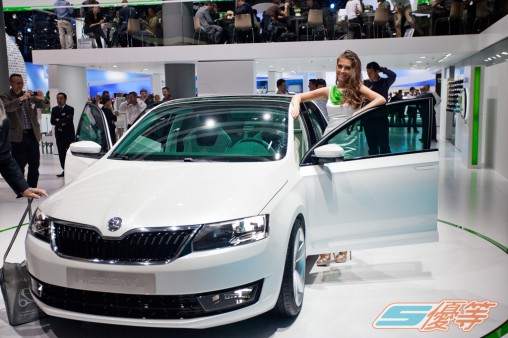 Jeep: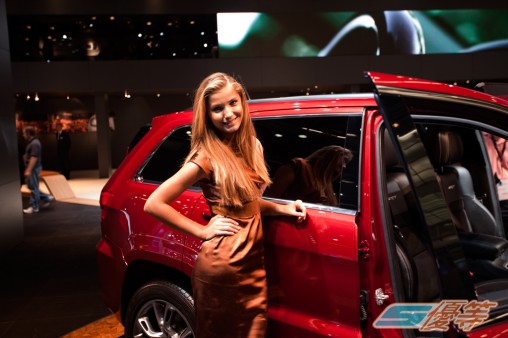 We are a bit slowed down here by a change from PC to Mac, and that must sound incredibly silly but… No excuses, takes time to change platforms if you dont want to spend weeks of frustration instead. But this gallery is a little compensation for the lack of acticity recently. 😉
We know by now you cant possible have missed all the "100 SECONDS OF…" VIDEOCLIPS we did from the expo, but we would love your feedback on them- even if you have to try very hard to give us pointers to work at = give a better product next time.
Dont be shy, fire away below!

Time to get busy again with our "100 seconds of…" clips (Find them all HERE) from the FRANKFURT IAA 2011 EXPO, this time with the most noble of all british brands- Aston Martin! We got most of the Zagato concept, some V12 Vantage and also a tiny bit of One-77 in a special colour!
Oddly enough, I feel quite dissapointed at myself for not spending more time in this part of the expo. Never made a secret of that Aston Martin is a brand I did pull a lot of inspiration from on my current 700+HP Toyota Soarer project. But, forget about that and enjoy among my usual confusing english some damn good automaking… 😉
VIMEO:
Frankfurt IAA Auto Expo 2011 – 100 seconds of Aston Martin from Superior Media on Vimeo.
YOUTUBE:
httpv://www.youtube.com/watch?v=nKRmAysi8WY
How do you feel about the Zagato? Is it perfection in the making? And do you agree with that the colour of that One-77 could possibly be the worst one to pick for such an astounding car?
Really looking forward to more feedback on these clips, don't be shy to comment below and take your time to check them ALL OUT HERE! 🙂

Instead of clogging up the news too much, you can use THIS POST (BOOKMARK!) continually updated with all the latest links to the other "100 seconds of…" video-clips we did at FRANKFURT IAA 2011 MOTOR SHOW!
***22/9 LATEST UPDATE: New Porsche 911 and Rolls-Royce Phantom Coupé added!***
Also CHECK OUR FACEBOOK (CLICK!) to get even more info anytime we release something new. Sometimes the blog is updated several times a day, so a perfect way to know when it happens although there are always spontaneous surpries as well!
We have finally counted them all in, and the final number of features Team A (Martin Persson and "Mike") did at this expo is around 30…! We are proud to have accomplished this, two days at this place is normally what it takes just to learn where everything is located. But we did it, and David @ SUPERIOR MEDIA has done a fine job of quickly uploading them so we can publish them for you. Here we go:
——————–
Frankfurt IAA Auto Expo 2011 – 100 seconds of Rolls Royce Phantom Coupé from Superior Media on Vimeo.
Get more VIP then ever with this world premiere, a two-door coupé of the phenomenal Phantom model. Is Johnny English going to be a better movie with this car having a lead part…?
PORSCHE 911 NEW GENERATION 991 WORLD PREMIERED!
Frankfurt IAA Auto Expo 2011 – 100 seconds of Porsche 911 from Superior Media on Vimeo.
Dont have much to say about this one, another generation of Porsche- and we all get older. The design though is not, and its pretty sharp; but is it growing towards an "older" type of customer base? You decide…
ALFA ROMEO C4 CONCEPT WITH VERY HOT ITALIAN LADY!
Frankfurt IAA Auto Expo 2011 – 100 seconds of Alfa Romeo C4 from Superior Media on Vimeo.
We all know Alfa Romeo make beautiful cars, and we all know Frankfurt IAA is a real treat filled with beautiful women as well during the press days; but did we expect to be totally speechless about what they brought to the expo…? No, and I think it shows in the video as well.
DACIA DUSTER 850HP PIKES PEAK RACECAR!
Frankfurt IAA Auto Expo 2011 – 100 seconds of Dacia Duster Pikes Peak from Superior Media on Vimeo.
One of the positive surprises of the expo was that Dacia brought a car which could compete for the "highest HP" award. Athough far from its stock form, the "Duster" which is a 850HP racecar to climb mountains like Pikes Peak, was a mean sight to behold.
SAAB IS NOT OUT OF BUSINESS, OR ARE THEY…?!?
Frankfurt IAA Auto Expo 2011 – 100 seconds of Saab from Superior Media on Vimeo.
They were supposed to be there, but after carefully studying our little map of the expo and looking around… Well, this is just confusing and should not be taken seriously. No Victor Muller on site!
FERRARI 458 SPIDER HARDTOP WORLD PREMIERED!
Frankfurt IAA Auto Expo 2011 – 100 seconds of Ferrari 458 Spider from Superior Media on Vimeo.
As expected, nothing was more of a pain in the ass then to get clear acces to the worlds most (deservedly) posh brand Ferrari. Since we are going to do a special about it later this fall, we honestly didnt try harder then this; but if you are a fan of the prancing horse then check out the clip anyway!
BENTLEY CONTINENTAL GTC WORLD PREMIERED!
Frankfurt IAA Auto Expo 2011 – 100 seconds of Bentley Continental GTC from Superior Media on Vimeo.
Another splendid convertible making its world premiere and making rich peoples lives even more difficult; "which one should I buy?!". Oh the poor things, well all we can say which makes logical sense is that the new GTC is one of our favourites if its all about arriving in style and cruising around!
Frankfurt IAA Auto Expo 2011 – 100 seconds of Aston Martin from Superior Media on Vimeo.
You know you will never ever be dissapointed looking at the perfection which is Aston Martin, but imagine seeing their brand new Italian-influenced Zagato concept and right away skipping over to their supercar the One-77? Well, thats what this clip has to offer so take a look…
MERCEDES LUXURY CONCEPT AND MAIN EVENT HEADLINER!
Frankfurt IAA Auto Expo 2011 – 100 seconds of Mercedes Luxury Concept from Superior Media on Vimeo.
If you liked the almost rude in eye-catching capabilities Cadillac concept, you will equally love what the German giant Mercedes brought with them to the expo. This Luxury concept oozes of science-fiction futuristic vibes and I doubt there is anyone that could match it in being 100% fabolous- not even Lady Gaga!
Frankfurt IAA Auto Expo 2011 – 100 seconds of Cadillac Ciel from Superior Media on Vimeo.
Another personal favourite now that we've had time to evaluate things, and I think the video made the concept some justice too- not going to win any awards for pure design… but as a concept and to demo what the Cadillac brand is all about; surely a winner!
HONDA CIVIC NEW GENERATION 2012!
Frankfurt IAA Auto Expo 2011 – 100 seconds of Honda Civic from Superior Media on Vimeo.
A car they called "ahead two generations" has a lot of hype to live up to, and we were not too impressed although we found some positive things to say about the front end of it. But could have been something "more" right?
Frankfurt IAA Auto Expo 2011 – 100 seconds of BMW M5 from Superior Media on Vimeo.
The brand new BMW M5 with its twin-turbo V8 engine did not dissapoint at all, in a way its more aggresive then ever- but still keeping us confused on how good they are still making it look so "understated". Check out the mental malfunction of combining Swedish with English to say " B M W " as well. 😉
LAMBORGHINI (AVENTADOR x2, GALLARDO SUPERTROFEO STRADALE & MORE!)
Frankfurt IAA Auto Expo 2011 – 100 seconds of Lamborghini from Superior Media on Vimeo.
Lamborghini was as expected quite a "top dog" with their presence at Frankfurt, not is size; but in sheer candy for the visual sense. Make sure not to miss their special "Lamborghini gridgirls" which this clip did capture some goodness of as well..
Frankfurt IAA Auto Expo 2011 – 100 seconds of Mercedes SLS AMG Roadster from Superior Media on Vimeo.
A very anticipated car and of the "german giants" biggest releases at the expo. A car that is firmly sold with ephasis on the "gull-wing" doors has lost them, and some unique for Mercedes misses in 100% quality. Strange?
Frankfurt IAA Auto Expo 2011 – 100 seconds of Audi R8 GT Spyder from Superior Media on Vimeo.
One of my favorite cars now that the expo has kind of sunk in. Made some valid points on how added carbon goodness and all the other aggresive details finally made the R8 the supercar Audi wants to promote it as. You also get to see some of he interior of the very impressive hall they had built from scratch!
TOYOTA FT-86 CONCEPT FINAL (?) VERSION!
Frankfurt IAA Auto Expo 2011 – 100 seconds with Toyota FT-86 concept from Superior Media on Vimeo.
For all us big JDM-fans out there, this car had the most relevance to it as its almost being seen as a "messiah" to rejuvinate our part of the car-world. Seeing it in person, lots of Lexus LFA but some remarks on the wheels and rear spoiler.
——————–
We appreciate you sharing THIS BLOGPOST LINK as much as you feel like, and make sure to LIKE OUR FACEBOOK like mentioned to stay tuned with everything else we do here at Superior!
Finally the officially first SUPERIOR SELECTED gallery of many to come from the FRANKFURT IAA MOTORSHOW 2011 event. This is just scratching the surface of this humongous expo which if not the biggest then easily one of them!
Martin BILBILDER.SE Persson is the man behind the camera, and while still working on getting the material sorted out- this is like I wrote a mixed bag to know whats coming. If you got any special requests, dont be shy to comment below and make sure to LIKE OUR FACEBOOK so you wont miss anything coming out here.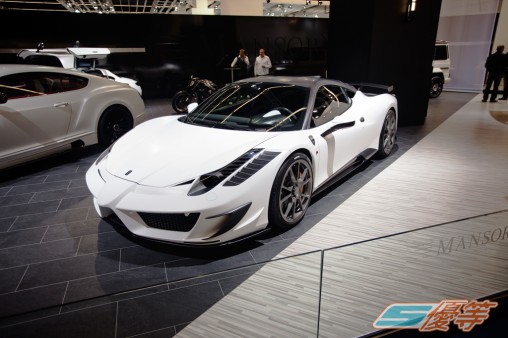 (Starting out with heavy hands, we got this MANSORY deamon of a car for you. This Ferrari 458 Italia has got any carbon bit you could ask for, and for those who feel "there is never too much of it" I dare to say this is a real dreamcar. They had several of the worlds premium vehichles at their stand and did everything in black and white which was quite sexy. But why do I get the feeling the JDM tuning-scene knew about the goodness of this like 10 years ago already…?)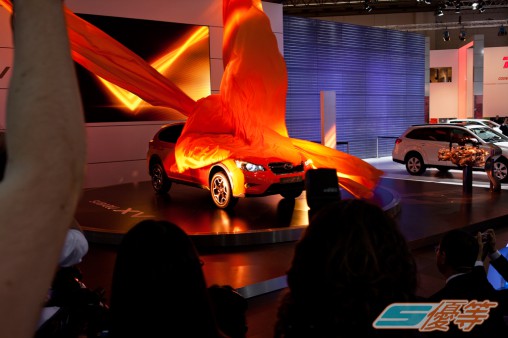 (There were dozens of world premieres going on all the time, and we gave up after the third or fourth one eventhough some were quite a show to witness. This is from Subarus stand unveiling their new Subaru XV they call a "compact SUV". To be honest comparing this presentation with something the bigger brands had made it look quite… simple. But I'll never forget Martins reenactment of it later on our hotel, with perfection capturing the moment by crossing two socks over a shoe… Oh you had to be there to get it.)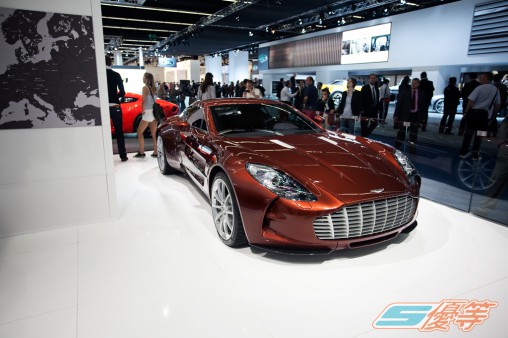 (We'll have a lot more from the Aston Martin stand as well, which was somehow a dissapointment lacking totally in flair and cars just "mashed in" together. How can you feel otherwise when I actually had to take my second lap of this place to spot the One-77 they had brought along? Since its one of my personal dreamcars I took a real close look and confirmed what I suspected; this car doesnt look nearly as much of a supercar on pics as in person. The lines are just "too perfect" to understand how wide and mean it really is from just a picture. What do you feel about the colour?)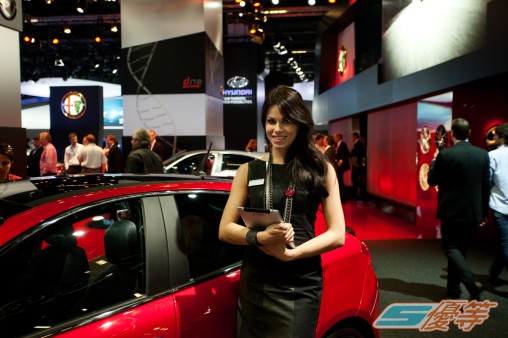 (There were plenty of good-looking women at the expo, and the common theme was that the classiest had Italian heritage. Naturally stands like Alfa Romeos were very popular to revisit during the day…)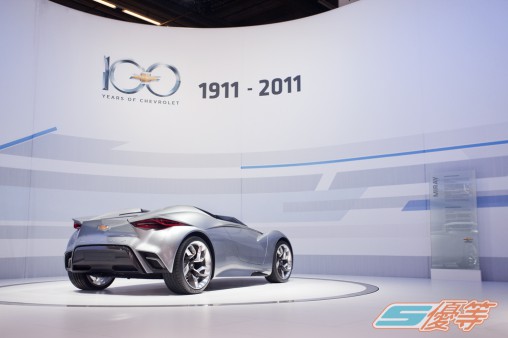 (Just like you can imagine, the amount of "design concepts" being shown was almost silly. Some were just plain unnecessary as if the "if you dont have anything good to say, don't say it at all". Its afterall a matter of showing what the engineers in more playful and without boundries are coming up with within the brand, not a type of gimmick you must have at a large expo. With that being stated, how do you feel about this Chevrolet concept?)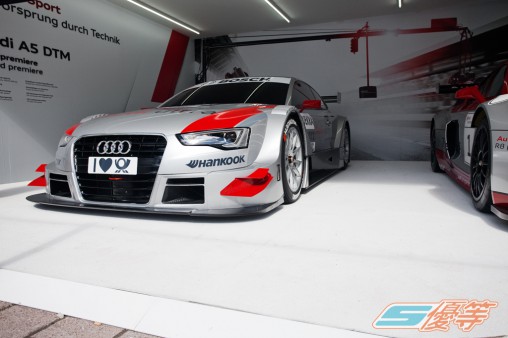 (Although far from being a combination of an expo which also includes motorsport, Audi were busy showing their new Audi A5 DTM coming this season. Some brands brought their "big dawgs" in different racing classes with them as well, but it was honestly far from a priority- and they were more or less treated less then "icing on the cake". This was actually outside of the huge built from scratch hall Audi had, proving that statement. More from inside there coming…!)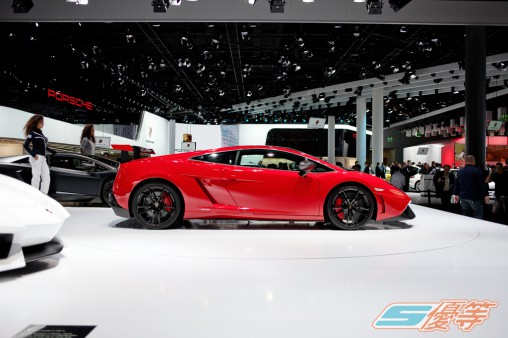 (Something we wont try and keep secret is that we really liked the Lamborghini stand at Frankfurt. A lot. Immensly even! Having two Aventador and the brand new limited edition Gallardo Super Trofeo Stradale gave plenty to look at. I do know something the people did not like to look at was Martins back when we got a special moment inside the closed barriers surrounding it = you know we got gooood pics coming up.)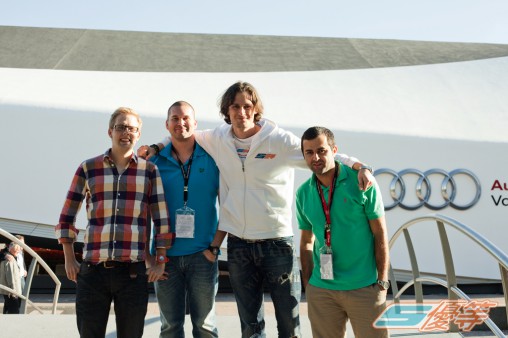 (The Superior Team which gives me a super occasion to individually thanking them one by one. From the left: Martin Persson (FACEBOOK) who was my partner all days, never afraid of some hard work and to give brutally honest opinions in decision-making. Pierre Ingelsgård who with his enthusiasm and knowledge lightyears ahead of my own in the "connoiseur" type of cars was a very valuable addition to the team, be sure to read his OTHER BLOG to know more about the charachter this dude is. And finally to my own left we got Rani "RANISFOTO.SE" Giliana who is like a younger Martin in the making, both in skills and charachter. Never ever a single whine and positive attitude to always give it his best contributing to the team. Thanks to all of you!)
Hope you enjoyed this, and dont be afraid to drop of a few comments below if there is anything you want to ask us. Being down there in Frankfurt was honestly a car enthusiasts slice of heaven; so we really want to share with each and every one of you. Dont be shy to give requests!
Still just a small sample gallery, and lists are still being made on what to blog about from the expo. I think we will start to get seriously busy in around a day or two, but we also hope some SUPERIOR MEDIA "100 second of…" clips will drop in the blog regularly.
You can expect tons of stuff coming, so really hope you have bookmarked THE BLOG and have "liked" us on OUR FACEBOOK so you never miss anything. 🙂
Feel free to share the above links, got someone who likes cars and the lifestyle around them- pass it on to let more people know about us and the media we post for your enjoyment!