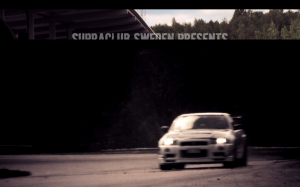 Finally, just in time only a few days before; we launch a HD-quality trailer for the upcoming TIME ATTACK / TRACKDAY MANTORP PARK battle!
As usual Superior Syd Media has done a terrific job of improvising something entertaining for all of you to really raise the level of excitement for this meet- which to us is nothing less then a grande finale for this seasons racingevents!
We are setting this up to be nothing less then a fight for the heavyweight title in the JDM trackday-division in Sweden. Our BNR34 SKYLINE has kept the title for a full year, but JRM Racings Mitsubishi Evolution VI's have been running wild all year and might be considered favourites to take this seasons title.
All along the PHANTOM SUPRA POWERED BY MAJOR has been on constant "shakedown-mode" with its new 829PS setup- will it find the right occasion to get a 100% lap? Dare to miss it…?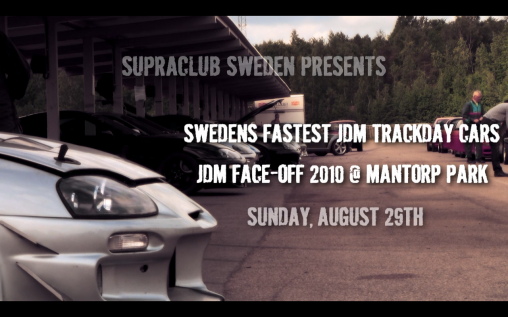 All along, the organizers of this event; SUPRA CLUB SWEDEN will host all of Swedens nicest Supras and a whole lot of other JDM-cars. Many of the clientelle from SUPERIOR IMPORTS will be there as well to enjoy a full day of racing at at Swedens most well known and premier track: MANTORP PARK!
VIMEO:
JDM Face Off Mantorp 2010 teaser from Superior Syd on Vimeo.
YOUTUBE:
httpv://www.youtube.com/watch?v=hmFtTLGSOoA
Follow the action at the SUPERIOR-BLOG before, during and after the event. INQUIRE HERE if you have any questions about this event! 🙂
(Till alla er som för en gångs skull har turen att bo i Sverige, missa inte att komma till MANTORP PARK på söndag för att stötta Supraklubben (100:- stödmedlemskap krävs) och se ett sista riktigt tungt race innan säsongen är slut…!)