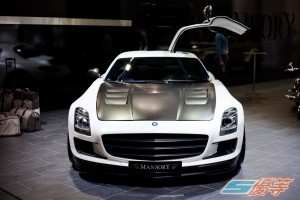 Sinking our teeth into Hall 5 at the FRANKFURT IAA 2011 EXPO we got all the über-premium tuners under one roof with brands like Mansory, Brabus, Carlsson, Weissman, Techart, Hamann and more & more…!
We were not as enchanted as our GUEST BLOGGER SIR PIERRE, but did return more then once to get a closer look on some cars. Its with some regret I did not give even more time to these astounding supercars who have gotten and even sharper edge to them with labour of the absolutely highest degree.
There will be another write-up by Pierre who is much more familiar with these big dogs of the aftermarket $$$-sccene; but right now Martin BILBILDER.SE Perssons pictures will give you more SELECTED GALLERY wisdom to entertain your eyes with…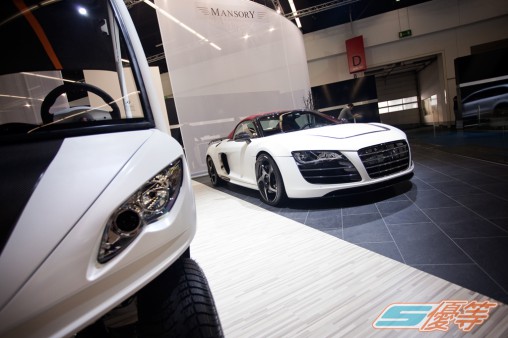 (English exterior tuner MANSORY brought their A-game to the expo and had probably the second largest presence in Hall 5 after Brabus. They had a themed matte white/carbon thing going and you had supercars from around the world to look at. What you see here is not just an Audi R8 but a custom Golf cart (!) as well, moral of this story is that a certain Horacio Pagani was eyeing it live in front of me while I was there. Hmm?)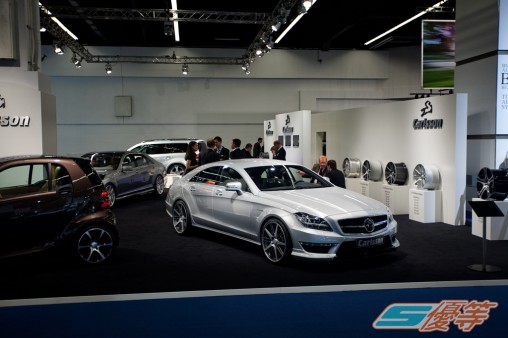 (Carlsson has been tuning Mercedes forever it seems, and they put a lot of focus on their own wheel collection which I found very appealing. If its one thing the Germans be it ultra-premium tuners like these guys know; its how to keep it simple and classy when it comes to wheels.)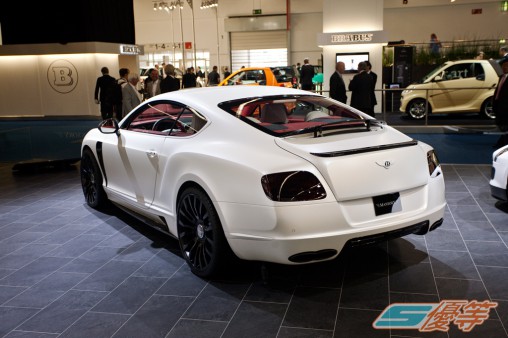 (The exception (!?) to the above statement is another tuner who has been around for a long time; Hamann. They do something some of us more fans of subtleness would call "boy racer" things to car costing well more then what we are used to. I found the toned rear lights quite out of place on this Bentley Continental GT and the wheels are borderline tacky as well. Still giving credit to that they have not cheated in quality anywhere and Iam sure its a matter of taste as well…)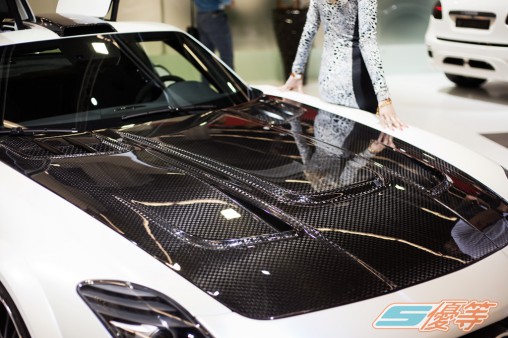 (More from Hamann and interesting to see this type of carbon with larger "squares" in the weave. In Sweden we call it Textreme and we have actually in MajoR Aero done some work with it. Quite expensive and hard to work with, but more unique then regular carbon- and thats what people want to pay for when it comes to spending money on their supercar?)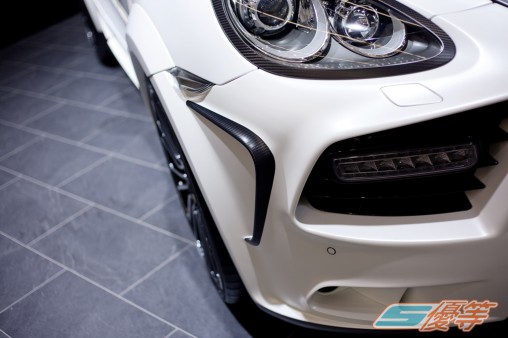 (Front "canards" have suddenly become all the rage here; wheter its from factory supercars or what these premium tuners are offering their customers. I thought this design for the Porsche Cayenne by Mansory was pretty unique, although I have to figure out the aero functions behind it fully…)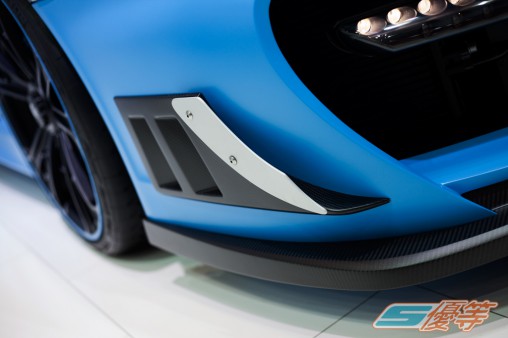 (Techart is a highly respected tuner who does more then just "style" their cars, its even more about the performance then perhaps some of the other brands in this gallry. This is a sick close-up of their "smurfy" Porsche GT2 RS that we liked so much we did a "100 SECONDS OF.." videoclip of. So enjoy these close-ups and expect that the feature will give you a more fuller experience of this awesome car!)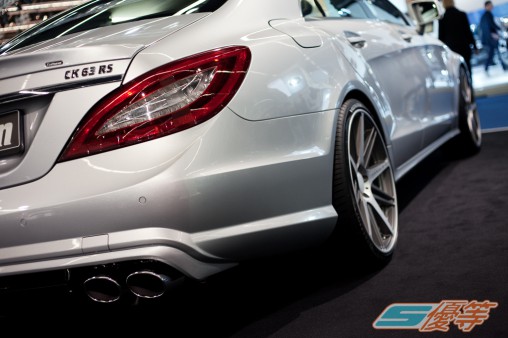 (Got stance? Already did mention that the Germans leave nothing to chance when it comes to taking this seriously. I would be tempted to lower it even more,but I doubt its cool to scrape the streets in your city cruiseing while driving your Carlsson CK63 RS…)
(One more shot of the highly favoured brand in this gallery (Mansory) and their insane Ferrari 458 Italia which was stuffed with more carbon then a epic mealtime turkey is with meat!)
Most of these cars are perfectly fine from factory, and we feel its 50/50 when it comes to taking advantage of that and just refining those lines- while the other half just goes nuts in trying to add any single detail which will give the car even more attention. Which route is the best to go in your opinion?
Todays "tuning-special" is all about spoiling you guys. Drop off a comment below if you like what you see, and be sure to check out MARTINS FACEBOOK as he has a habit of shooting supercars for a living as well. 😉